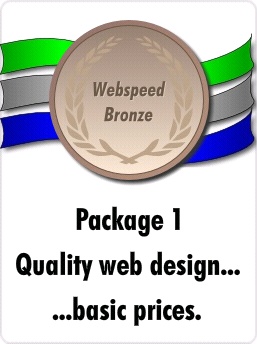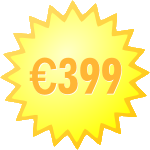 WEBSPEED BRONZE PACKAGE
To our way of thinking, inexpensive does NOT mean "cheap." When you pay for our time, you are assured of always receiving our very best.
The reason we can offer the Bronze package so economically, is that we realise some people have already done the legwork - planning their content, gathering images, writing copy- and they just need help on the technical side of things. That means the QUANTITY of work is reduced, but never the QUALITY.

If you want a beautifully designed, professional looking website that features your text and pictures, the Bronze Package may be for you.
What you get:

Up to 5 pages, custom design


Domain name registration


Email configuration


12 months FREE hosting

Webspeed .... web solutions that won't cost the Earth.


Need to customise your package? Use our handy options calculator to estimate your costs: