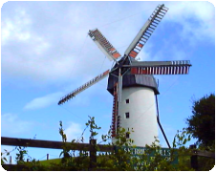 "Quality web solutions that DON'T cost the earth. "
Providing Web Design and Internet Solutions in the Skerries / Rush / Lusk Area
Webspeed support small to medium size businesses in their local area. With offices in Skerries and Naas, they are keen to work with local enterprise to promote them beyond county and even international borders.
Experience has shown us that small business owners are often too busy in their daily work to consider, let alone plan and implement an internet presence. Webspeed take the technical complexity of such a project in hand and allow business owners to feed in only the aspects they need to. Before they know it they are seeing an increase in business enquiries through a strong positioning of their website and internet presence.
We take care of:
Website design and implementation.


Website name (domain name) registration.


Email configuration


Online promotion of your site


Website Hosting


and much more.
Have you thought about selling your products online?
Until Webspeed came along, the cost of expertise and implementation of an e-commerce website was out of reach for most small businesses. Now, even if you only have a single product to promote and sell online, we can implement a cost-effective and timely solution for you.
Interested in details about specific packages?  Click SERVICES.     
Want to hear what our clients say?  Click PROJECTS.     
Ready to talk to us?  Click CONTACT US.